Watch Me Grow: Newborn through One Year Baby Plan
The first year of your new baby's life is so precious. All the sleepless nights seem like an eternity but they are here and gone before you know it. Be sure to capture all their changing stages with milestone sessions.
The newborn through 1st year picture program is $250 to start, you'll
get $400 in savings during the year.
(sessions:
newborn, 3 month, 6 month, 9 month and one year)

And the best part… after the first year, you will receive a custom collage showcasing your little one's first year of growth.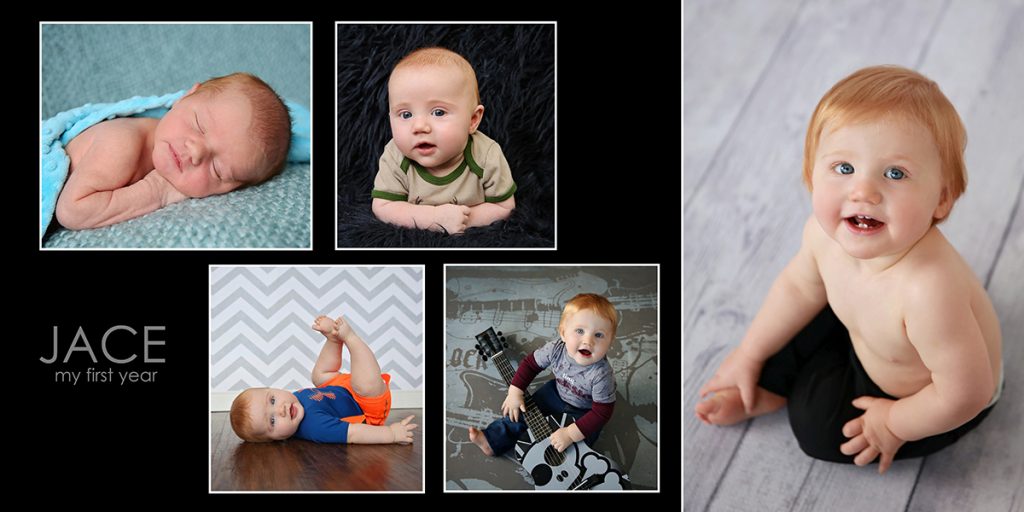 Collections sold per session and cannot be combined for 1st year of sessions.